Trinity Workforce Solutions has been engineered from the ground up to be your "one stop shop" for your talent management needs.

We offer a range of services including Executive Recruitment, Project / Short Term Recruitment, Volume Recruitment, Talent Management and Workforce Strategy consulting. alent services,

Our founders and Senior Management team can leverage their combined expertise of over 100+ years of developing and delivering reliable and robust talent solutions to suit your needs.
We have a demonstrable track record of a broad range of service delivery – from managing specialised one-off searches all the way to managing large-scale resourcing campaigns for global clients.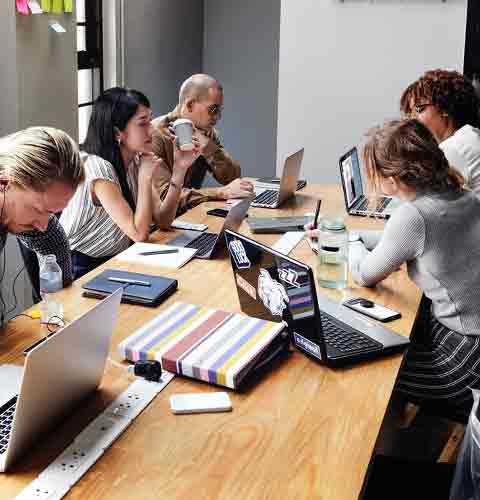 Our big deal !
We provider
offer 50%

Every Service
Multiple Recruitment Rates
We understand the resource challenges and re-training costs associated with each hire so we offer customised services for you based on your requirements which are Long term engagement bundle rates as a monthly payment.
Membership
We believe in building long term trusted partnership. So we support in finding the best candidates in cost effective manner. Hence, we have customised our services as per clients needs as "Long Term Recruitment Engagement Bundles" .
Our current clients
We are proud of our client list which now features over 100+ clients in just over 3 years.

Our clients range from small startups to global MNCs (Multi National Corporations) and feature many Fortune 500 organisations.

Our current clients operate in the following sectors:
Accounting & Finance

Financial Services

Consulting and Technology

Delivery Services

Warehouse & Construction

Entertainment & Hospitality

Consumer Products

Technology

Real Estate and Construction

Insurance

Retail

Manufacturing

Legal and Governance

Non-profit

Creative & Executive search

Medical & Pharmacy

Professional Services

Energy Transition

Technology Recruitment Specialists
We partner with companies to build effective technology functions and teams, working closely with CIOs and senior technology leaders to understand business objectives and ways to leverage technology and human capital to deliver the best results. We recruit contract and full-time roles in specialist industries across all levels (technical, functional, senior management, and executive) for technology jobs in:
IT Infrastructure and Security 

Software, App and QA/Testing 

Digital development

ERP and CRM systems 

Project Services

IT Management / Executive.

Technology Recruitment Specialists
We recognise that in the current professional landscape, recruiting the right tech talent is difficult.
This talent is in high demand.
Candidates often have their pick of roles and are not focused on "traditional" employment modes, and could instead have easy access to short term roles as part of the "gig economy".
We partner with our clients to build innovative recruitment campaigns that leverage creative sourcing channels to find the right talent at the right price points, in the most effective time frames.

We have a track record of building effective technology functions and teams, working closely with CXOs and senior leaders to understand business objectives and ways to leverage technology and human capital to deliver the best results.

We recruit contract and full-time roles in specialist industries across all levels (technical, functional, senior management, and executive) for technology jobs in:
IT Infrastructure and Security

Software and App development

QA and Testing

Digital systems development

ERP and CRM systems

Project Services

IT Management / Executive

IIntelligent Automation

Cyber and Information Security

Artificial Intelligence and Machine Learning

Data and Analytics